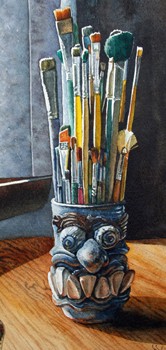 WATERCOLOR - PERFECT FOR EVERY SKILL LEVEL
Whether you're a beginning student or a professional artist, watercolor is a good choice. It's inexpensive, non-toxic, and always ready to fit into your schedule. Just add water for the world's most luminous color. This lesson covers basic materials with lots of practical tips to make watercolor easy, fun and successful.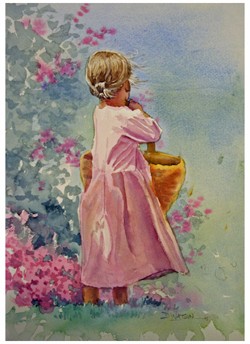 Start with The 8 Things You Need To Start Painting, then check each section for all the basics on paper, paint, brushes and more, along with helpful tips for best usage.
PLEASE COMMENT ON ANYTHING YOU HAVE QUESTIONS ABOUT OR WANT MORE INFO ON. I LOVE COMMENTS AND WILL ANSWER THEM PROMPTLY.