5 Tips To Get The Most Joy Out Of Your Paintings
(and lots of student work, showing the joy!)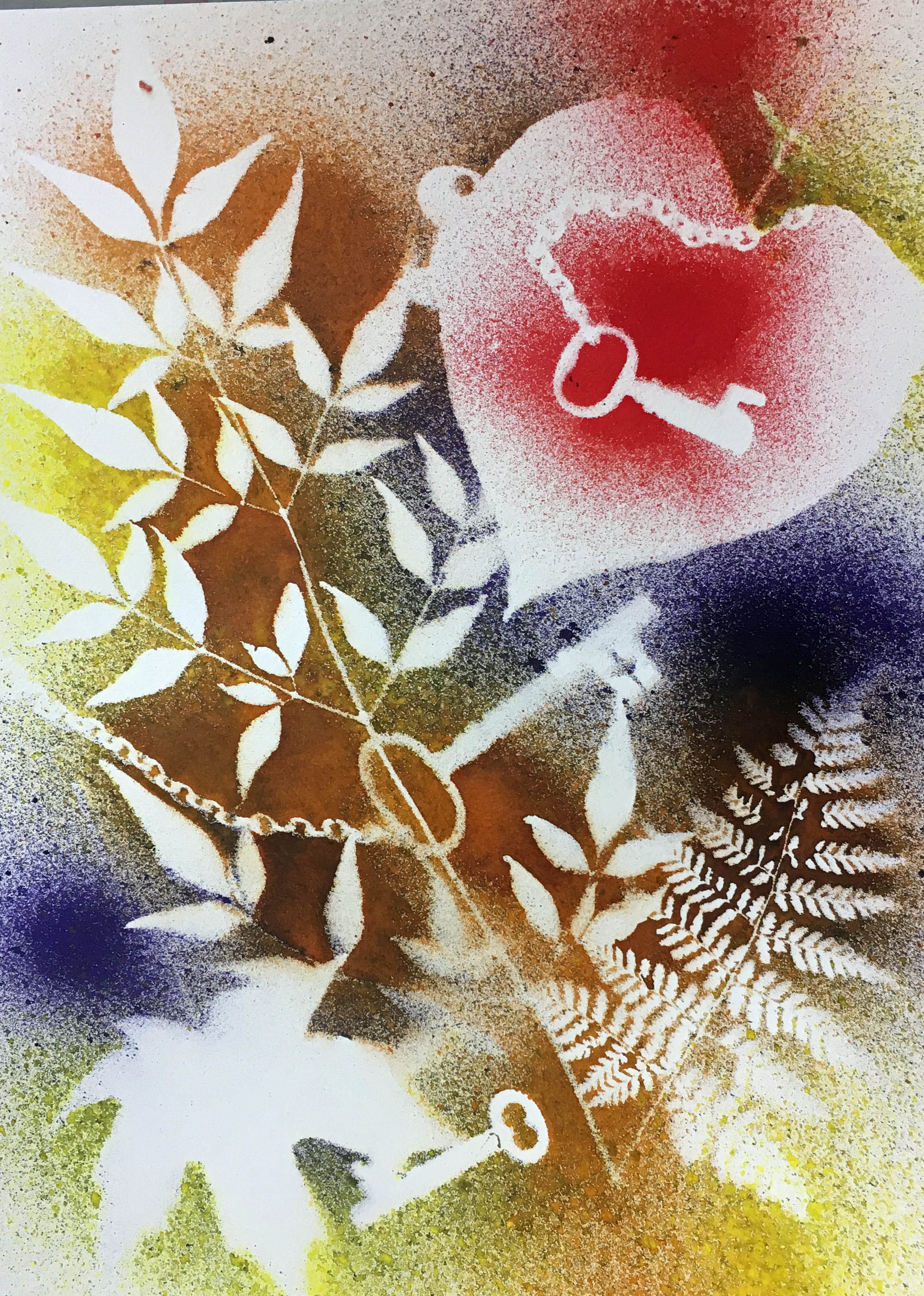 (This is a spray painting - put objects on paper and spray paint around them - lesson coming soon.)
1. Put It In A Mat (Simple But True)
Any painting looks better in a mat. They say
good paintings deserve a mat and bad paintings need one.
EVERY painting needs mat and beginners often miss out on this joy. Before you show your family and friends your newest work, dress it in a professional looking mat so it gets the respect it deserves (at a low price).
DickBlick
online art company offers a mat and backboard in a resealable sleeve so
all you have to do is tape your painting on
. The plastic sleeve keeps the mat clean and your work safe, and ready to show or sell.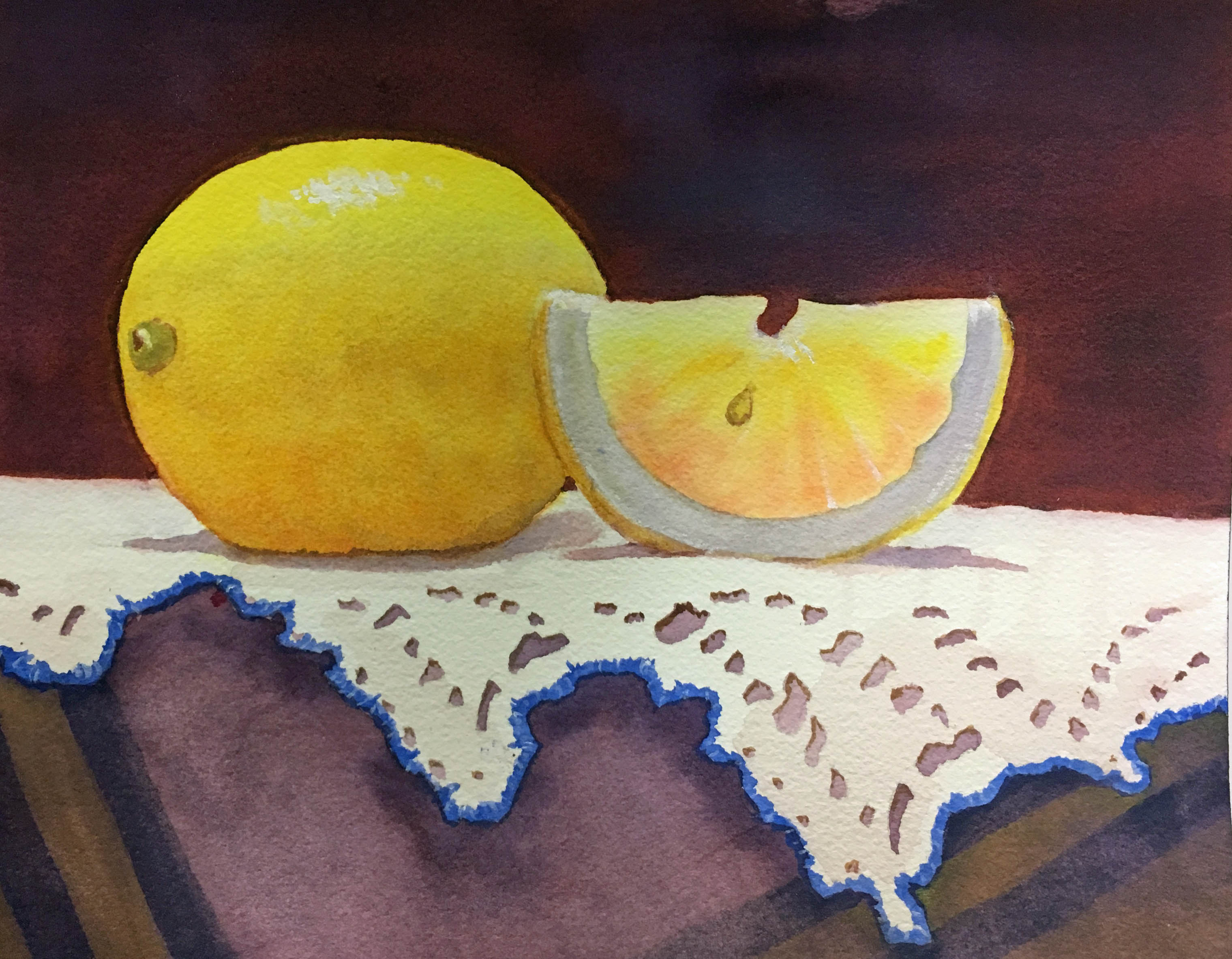 Lemon and Lace - an intermediate lesson also coming soon. Everyone was pleased at how well this turned out for them, although they were all slightly different.
...Or Even Put It In A Frame (Without Breaking The Bank)
Buy one (or more) used frames for an inexpensive but professional look. Salvation Army, Goodwill, church white elephant sales and yard sales are good sources and the money goes to a good cause. Simply open the back, take the current picture out, and put yours in. (It may be a little more complex than that, but it really works.) Many beginner painters don't feel their work 'deserves' the big price that framing places charge, but, if you get a nice used frame, no one will know the difference. Some of the best professional artists I know use 'used' frames. (Black frames are especially easy to touch up with sharpie markers.)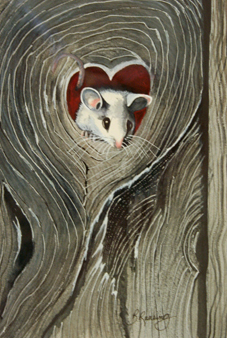 (This cute little mouse was from a lesson on painting wood.)
2. Cut It Up And Weave It For A Unique New Look
You can do this with two paintings of the same subject for a modern look, or two different paintings for an abstract. Remember weaving? Take painting 1 and cut it in strips just to the edge horizontally. Cut painting 2 in strips vertically - (I number these so I can go in order.) Weave them together. You may need to trim a small bit off here and there so it fits together the way you like. You'll be surprised how appealing the art this creates is.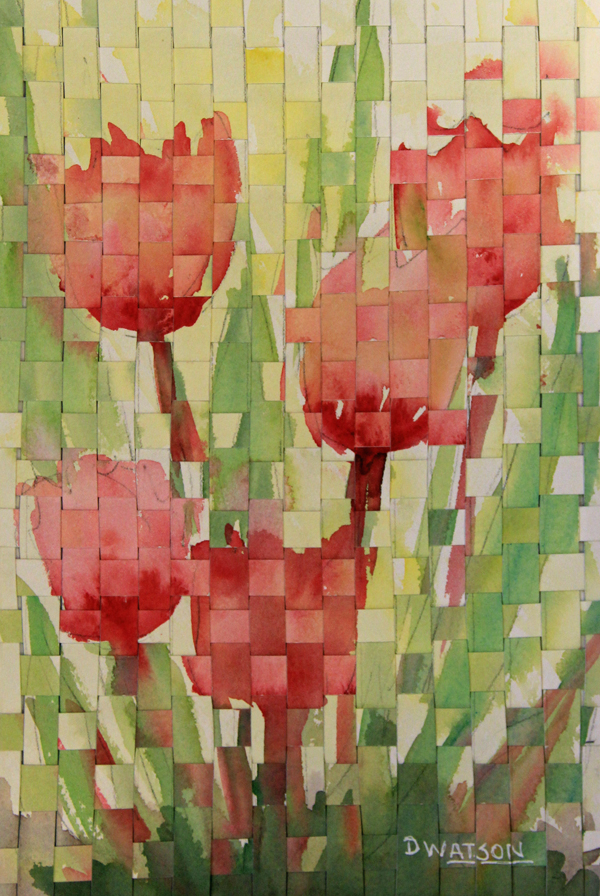 My woven watercolor done with two class demos for a modern look - sold!)
One great thing about watercolor on Arches paper - it's workable. Do you have a painting with nice color that you just don't like the subject? Soak it in water, then take a bristle brush or tooth brush and rub the surface in a circular motion to reactivate the paint. Soften and blend all the objects in the painting till it's just masses of color. Dry well. Use a stencil to either lift up (with Mr. Clean's Magic Eraser) or paint in objects of your choosing. A professional artist friend does this with her 'test' pages - paper where she tries her color before applying. She lifts out dragon flies or butterflies and sells every one.
One student was painting a rooster when she said, I just don't like realism. She rewet and blurred the colors together. Then she dried it and lifted out three dragonflies. She was delighted. "I'm going to show all my friends," she told me, "and tell them that's my chicken!"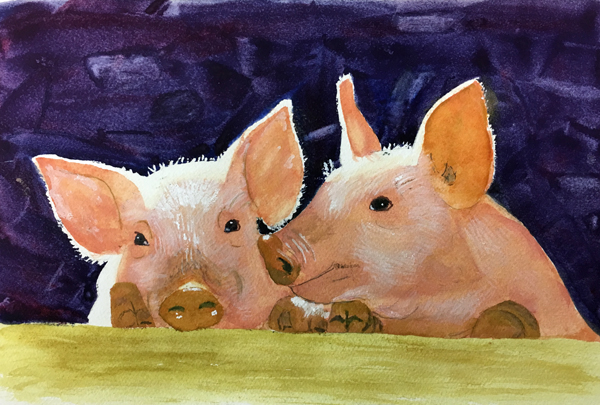 These cute piggies were from a lesson from a photo on Pixabay.
4. Share It

Now your work is looking good. Thinking about giving it to friends or family? If you want them to truly love your gift, present them with three or four different paintings and let THEM choose the one they want. When people have a say in art, they love it and appreciate it so much more. Simple but effective.
Or, Take your painting to the local print shop and get cards make. If you take a larger painting and have it reduced to a card, it usually makes it look wonderful.
Or, donate your most popular painting (or a print of it) to a charity auction. Attend the event and enjoy the praise - you deserve it!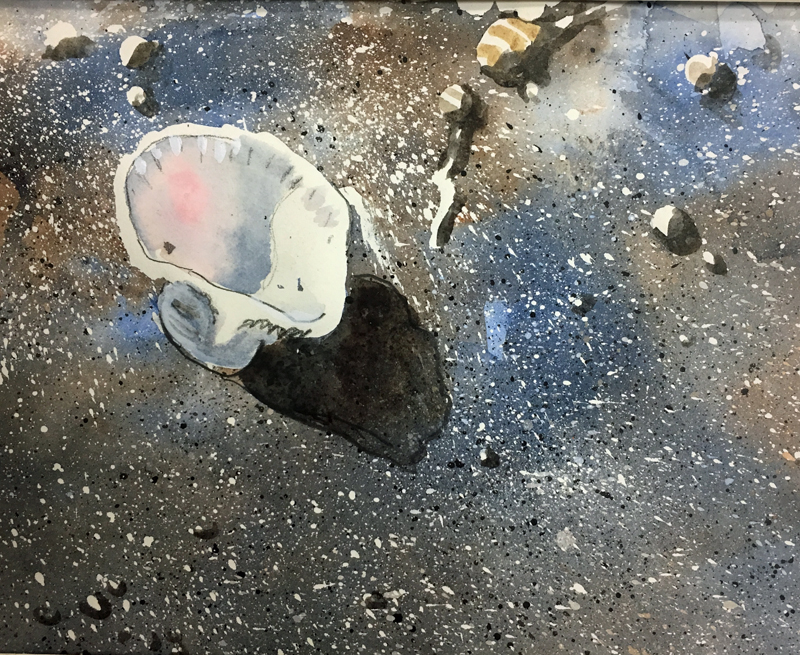 Seashell lesson is quite easy - this was her first painting! Lesson is in progress now and should be on in December.
5. Become Whoever You've Always Wanted To Be
This little girl was painted by a 93 year old great grandma who didn't start painting till she was 91. It's never too late.
Start painting now. Give yourself permission to do the things you want. Ever felt like being a little outrageous? Go ahead. Blame it on being an artist. Start collecting odd things, spend time just staring at the sky, or buy that sinful desert and take a dozen photos of it before you eat it. You have an excuse - don't hesitate to use it. Live life to the fullest. You are an artist.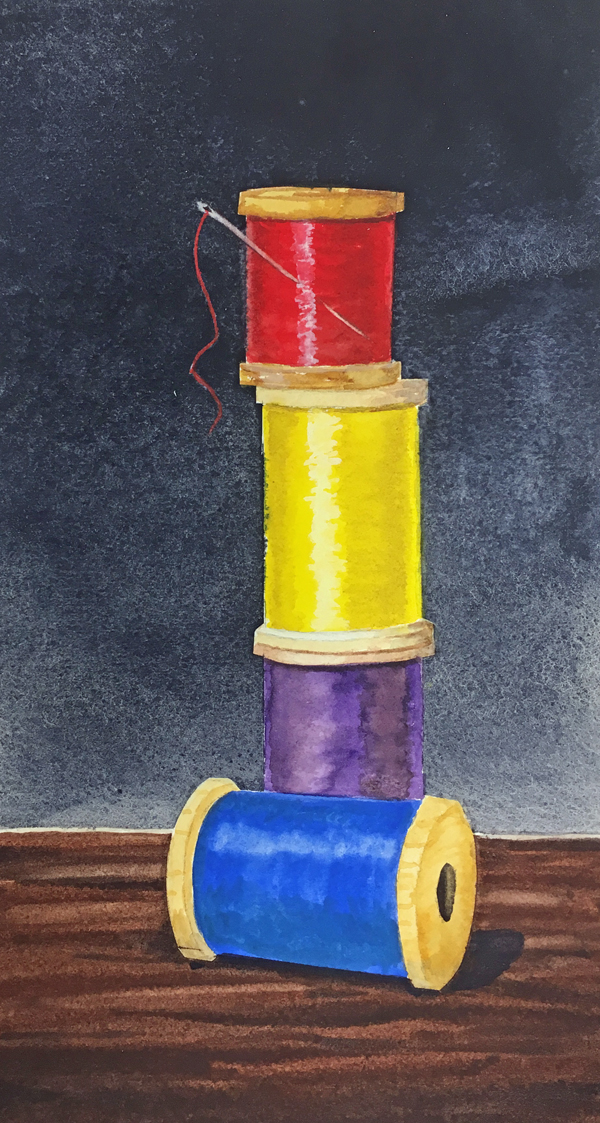 It's stacking up to be a great New Year in 2020 with Watson Watercolor. Thanks for being a part!