Juried Shows Can Help You Be A Better Artist
I've been accepted into a lot of juried shows, and won awards. I have also gathered more rejection slips than most people would think sane. I use juried shows as a tool to improve my art and career and you can, too.
What Is A Juried Show
A juried show is an art exhibit where not everyone who enters gets to exhibit their work - only those judged to be good enough. Each show has its own rules, ideas of good work, and theme - abstract competitions, watercolor, western art, etc.
Costs - In Cash and Ego
Juried shows usually cost to enter, many with shipping and handling fees. The personal cost - being 'rejected' is painful and discouraging. Even being accepted has a cost. For artists chosen, putting your work 'out there' to be judged is scary.
Award Winning Paintings That Were Rejected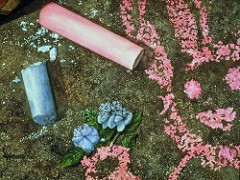 One artist came to pick up her 'rejected' work outraged and furious. 'This painting has won awards at the county fair - how dare you reject me!' The unspoken 'theme' of the show was modern art and her landscape not only didn't fit, it couldn't compete on a regional level.
Juried shows operate at local, regional and national levels. Each move up usually increases the number of artists entering and quality of art you'll be competing against.
One of my paintings was the type that people either loved or hated. In it's first juried show, the judges actually sneered. I was undeterred and entered it in the same show again the next year. It was accepted and won an award. Same painting, same show, different judges.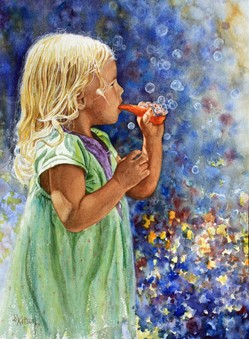 Art is subjective. At any level, the judge's perceptions will influence the outcome. More on using this later.
Using Juried Shows to Improve Your Art
Step #1 - Set a goal to enter one to three juried shows in the next year.
Pick a competition at your current level, finish a painting that fits the 'theme', and follow all the rules. Try to produce your best work.
Step # 2 - Go see the actual competition and study the accepted work - receptions are best.
Whether you were accepted or not - don't be anonymous - mingle. If possible, talk to the artists who created work you admire. Study the best work. Make a list of techniques, colors, compositions, etc. that you could try to make your 'best work' even better.
Step #3 - Repeat
Note I didn't set a goal of being accepted. You don't have to be accepted to use a juried show to improve your art, and expand your art community. I believe this trumps the pain of rejection. And maybe, usually when you least expect it, your work WILL be accepted.
More Hints On Being Accepted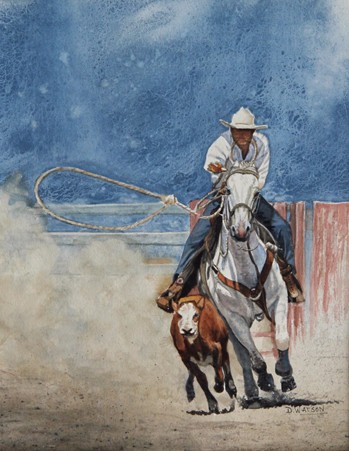 Judges
Every judge has personal likes and dislikes, it's part of being human. If you're really into juried shows, you can study several shows a judge has juried and their personal favorites will be obvious. One judge favored square compositions. One judge liked pink/purple color schemes. One judge always picked compositions with a central center of interest. DO NOT point this out to the judge, unless you like making enemies for life. (I say this from personal experience. Yes, I was that dumb.)
Should you paint like the judge? Judges are the most critical of paintings like their own. And, if you actually outdo the judge in his own area, don't expect him to be awed - threatened would be the more human response. Often judges admire styles quite different from their own - see the paragraph above.
Understand The Process
Joining an art group and volunteering to help with a juried show will give you an unique education in how paintings get in. If you assist with the judging, you may get to hear judge's insights into what separates a winning painting from rejected work. You'll be able to see the body of work entered and compare how your own work fits in, if you entered the show.
I use juried shows to improve my art, gain exposure and sell work. You can, too.